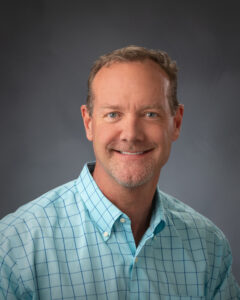 Dr. Doyle is originally from Columbia, SC and currently lives and works in Colorado Springs, CO. He suffered an injury to his middle back playing football in high school, and after many months of frustration with medical management, which primarily included anti-inflammatory medication, he went to see a chiropractor. The approach to care was logical and functional, and the relief was immediate. After a few short weeks, the pain was gone and he was back on track with normal workouts. He worked in the ER during college and planned to pursue medicine after finishing his degree in Exercise Physiology at University of South Carolina. However, he continued to seek chiropractic care for occasional strains and injuries related to skiing, lifting, etc, and realized his functional knowledge of the body would transition well to chiropractic training and practice.
He attended Logan Chiropractic College in St Louis, MO, and graduated in 1996. He also continued his education with the National Strength and Conditioning Association, getting his Certified Strength and Conditioning Specialist degree in 2011.With this, he is able to help patients formulate plans for self care that improve posture and strength, which complement the results of their regular chiropractic care.
Dr. Doyle is married with three children. He enjoys outdoor physical activities, regular resistance training, and studying nutrition and exercise. He is glad to consult with you regarding your health care concerns and provide excellent chiropractic care.
You can view Dr. Doyle's availability HERE.